5 Questions You Can Answer to Assess Your DEI Readiness
Turn your DEI Strategy into Your Competitive Advantage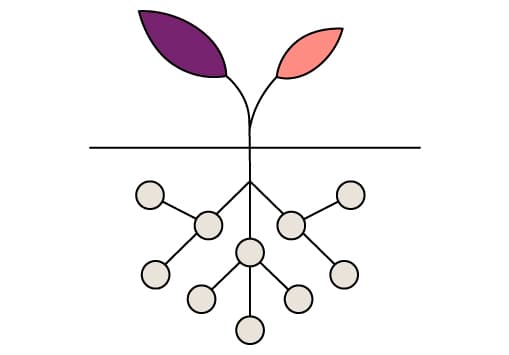 A DEI (Diversity, Equity, Inclusion) strategy needs to align with the business goals and values of your company.   There is no one-size-fits-all solution.  A successful strategy focuses on creating an inclusive culture, one where every employee feels they belong and one which is unique and sustainable for your organization.
Investing in DEI as a key element of your business strategy, not a checklist item, enables greater company rewards. A strong DEI strategy supports talent retention, better innovation, more effective problem solving and decision making which will positively impact financial performance.
However, good intentions alone won't produce results.  According to Gartner, only 40% of employees agree that their manager fosters an inclusive environment.
Ask yourself these 5 questions to assess your DEI readiness:
 What are the reasons why DEI matters to your organization?  What is the motivation behind setting a DEI strategy?
 Is there a collective internal vision that is results-oriented and identifies DEI goals and actions?
 Are your company's C-suite, HR and Finance leaders bought into DEI so far as time, people resources and money are concerned?
 Does the culture of your organization allow everyone to explore their own biases in a safe, transparent way?
 Do you have a solid understanding of your workforce data to know where you stand versus where you want to be?
If you answered I DON'T KNOW to one or more of these questions, you may not be ready to set a successful DEI strategy.
Learn how BOxD turned DEI into a strategic advantage for Buckingham Wealth Partners.
After interviewing around 20 companies, BWP came across BOxD and knew right away it was a good fit.

"It felt like even though we hadn't hired them yet, we were already brainstorming. And they opened up so many new thoughts to reach our goals."

– Wendy Hartman President of Buckingham Wealth Partners
Better Organizations by Design (BOxD) helps you create equitable prosperous organizations where systems-level solutions drive inclusion and equity.  It's time to enable your leaders to make better, faster decisions by harnessing the power of diversity.
BOxD is here to support you on your DEI journey.  When you partner with us, we promise:
We will always do what's best for you, our client. That means prioritizing your needs, not ours. Enablement is central to our approach so that you can sustain your performance without us.
You'll work with a diverse, very experienced team of consultants without the hefty fees and aggressive upsell of a bureaucratic firm.
We know that for widespread change to take root, it must be consistently driven at the organizational, team and individual levels. This type of large-scale, long-term change is where we thrive.
Your organization is too valuable to mess around with fads and to rely on cookie cutter approaches. We anchor on proven studies and take a critical eye to research, tailoring our solutions to your context.