First you were an exceptional individual contributor. Then, because you knew
the ins and outs of your work better than anyone else in your division, you got
promoted to manage a handful of direct reports.
As a new manager, you quickly learned that it wasn't just about delegating tasks
and watching people over their shoulder (thanks, Mad Men!) Suddenly there's
that same pile of individual tasks to complete, but now you also need to actively
develop and empower your direct reports without micromanaging them, all while
making sure everyone is connected to the mission and spirits are high… and
don't you dare drop the ball on that quarterly financial target!
Oh, and then there's a pandemic with seismic market disruptions, which causes
a fundamental shift in the way we work.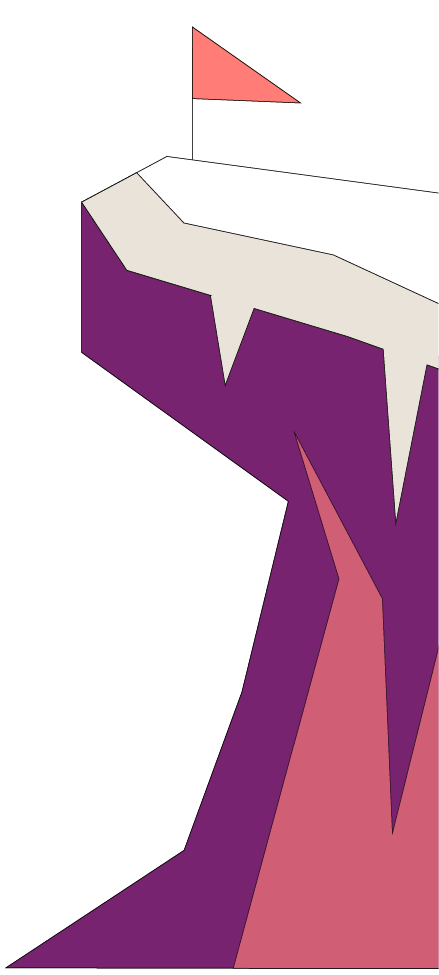 Wow, that was a lot.
How are we doing? Still with us?
OK great, so if you're still with us, let's suppose you're entering the next level
of management – managing managers.
Maybe your organization has grown rapidly and you no longer know everyone's name in your division anymore. Maybe you're a middle manager who'd like to demonstrate in your next performance review that you have what it takes to move into a director or VP role.
Now that you're a leader of teams, you don't know everyone's name in your division anymore. You can't personally oversee individual performance like you could in your previous people manager role. You need to establish a diverse pipeline of top talent, set and nurture the culture, and ensure conditions are right for your people to innovate and perform at their peak.
You know that what got you here won't get you there. But how do you actually become an effective leader at scale?
The good news is that leadership is not an inborn trait. It's a skill. You can learn it. You can get better at it, at every level. There's no cookie cutter formula, but research consistently shows that there are a finite set of key behaviors that are proven to make senior leaders more effective.
Great leaders are not born that way. They practice, they stretch, they fail, they grow. And they get better! That's where we can help.
We wanted to put together a practical collection of tools that helps leaders at all levels work through the most common challenges our clients bring to us. This guide is designed to be accessible for all people leaders, whether you manage a handful of people or entire teams at your organization.
So if you're wondering whether this info is above or below
your pay grade… don't worry, it's neither!

New to managing
remote/hybrid teams
A middle manager who
is feeling stuck
An individual contributor
or department
manager seeking tips to
"manage up"
Looking for a little
secret sauce to
motivate a new
generation of workers
… this guide has something in it for you!
Identify your leadership style and become a more versatile manager
Understand the most effective senior leader behaviors
Learn how to create a better decision making environment for your team(s)
Define the right span of control for your managers
Take action to establish equitable talent practices
Is leadership
right for me?
As you go through the guide, we invite
you to reflect on these questions periodically:
What drives me to take the path of leadership?
What assumptions do I have about the role of a leader?
How has my thinking changed about the role of a leader, based
on personal experiences? Based on the contents of this guide?