CASE STUDY
How BOxD Helped Strengthen the San Francisco Ballet's Leadership Team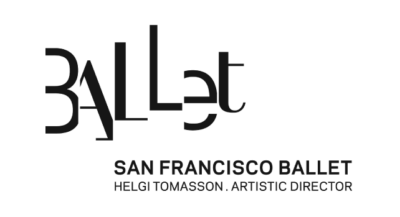 The newly-created leadership team lacked adequate policies and procedures. Members of the team, many of whom had joined the ballet within two years, felt that decision-making was inconsistent and not methodical.
CASE STUDY
How BOxD Helped Strengthen the San Francisco Ballet's Leadership Team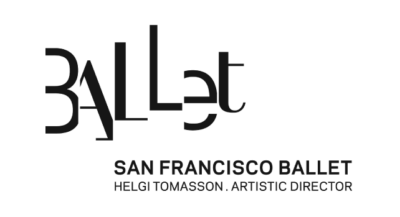 The newly-created leadership team lacked adequate policies and procedures. Members of the team, many of whom had joined the ballet within two years, felt that decision-making was inconsistent and not methodical.
CHALLENGE
Arm the leadership team with solid decision-making skills so they can better run the Ballet.
OUTCOME
The leadership team gained valuable skills. The decision-making process will be adopted by the leadership team and ultimately across the broader organization including the Board of Trustees.
The San Francisco Ballet was founded in 1933. Throughout its long history, the Ballet has been known for pushing the boundaries in dance. Depending on the season, the Ballet employs up to 700 people in vastly different areas: performers, musicians, craftspeople, administrative staff, and more. Managing such a diverse group of employees is a monumental task.
Danielle St. Germain, Executive Director of San Francisco Ballet, wanted to strengthen the leadership team. But before she could do this, she needed to better understand the problems.
Danielle said, "Having joined SFB in June 2018, I had personally been frustrated with how decisions were made and communicated, so I knew that others had to be feeling the same way. It was clear that I and my leadership team needed coaching on how to work cohesively and with transparency, accountability, and trust."
Danielle was new to her role as Executive Director and knew she was inheriting some challenges, but she was unsure what they all were or how to fix them. Danielle reached out to Better Organizations by Design (BOxD) after a colleague recommended them. Danielle knew she needed outside help and was intrigued by BOxD's holistic approach.
BOxD worked with Danielle to dig down to the root of the problems. The consultants at BOxD are skilled at delving deeper and really fleshing out the true issues, which are not always obvious. Danielle especially liked how much time the consultants spent with her to help her decide if they would be a good fit. They were patient and thorough and clearly trustworthy. By the time the contract was signed, Danielle knew BOxD had the answers the Ballet needed.
The Solution
There were several things they could have worked on, but the BOxD consultant felt that the decision-making piece would have the most impact and would be a "quick win." Being new to her official role as Executive Director, Danielle knew she had limited time to communicate her values and priorities.
BOxD facilitated a two-day decision-making workshop for the leadership team. The consultants provided some valuable tips and tools to help the team improve communication and work together better. One area that BOxD excelled in was ensuring everyone felt their voice was heard. The team consists of wonderfully different individuals with different communication styles and various lengths of tenure so this had historically been a problem.
The BOxD consultants helped the leadership team understand why their decision-making paradigm was not effective. The consultants covered issues such as:
The importance of transparency

Understanding who owns what decisions

Why poor communication is damaging to the organization

The power of having a long-term strategic plan

The need to have an implementation plan for important decisions
Danielle said, "As we left the second day of the meeting we all agreed we were hopeful. We felt like we had tools to communicate, some ground rules, and even a new vocabulary to help us with challenging conversations and decisions."
Danielle went on to say, "One of the takeaways is that first and foremost, we're part of this team, not just our other teams. We have 11 members on the leadership team, which in itself is challenging, as we are all subject matter experts in our own lines of business. We realized that while we were all hired for our expertise, we might also have other useful skills and experiences."
The Results
The leadership team now has a decision-making matrix for a set of real-time decisions they will be dealing with in the next few months. Danielle feels the team is now set up for future success.
Danielle particularly appreciates the tools BOxD gave them for more constructive meetings. The Ballet had been struggling with too many meetings that weren't always productive. With their newly implemented methods, the leadership team can now get to the heart of issues quickly and painlessly.
If Danielle had not found BOxD, she believes there would have been more burnout. After participating in the workshop, Danielle feels that solving issues that will undoubtedly bubble up will not be as chaotic as it occasionally had been. Decision-making is more collaborative. The team is better at bringing in the right people and having the right voices heard. They have improved at being transparent and are communicating more effectively.

I feel like we stitched together a bond that we couldn't have on our own if we just sat in that room for five hours or via Zoom.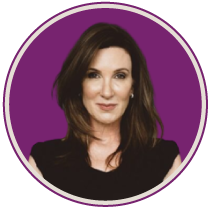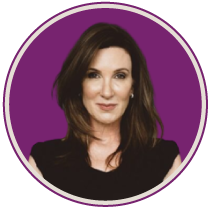 Danielle St. Germain, Executive Director of the San Francisco Ballet
Overall, the BOxD consultants helped the leadership team become more skillful leaders who are positioned to help the Ballet thrive.
WHAT IT LOOKS LIKE
Created clarity regarding roles and decision-making rights

Brought discipline to decision making

Improved communication

Increased employee trust