The Right DEI Strategy


Is Your Competitive Advantage
We guide your business through changes that allow you to harness the power of diversity.
Are you ready to lead inclusively and take action?
When the best intentions meet the optimal solution,

everyone wins.
Over 60% of workers said they would consider turning down a job offer or leaving a company if they did not think their manager supported DEI initiatives.
Indeed & Glassdoor Hiring and Workplace Trends Report 2023
Providing employees with a sense of purpose and inclusion increases their productivity and company performance.
The right DEI strategy ensures 

everyone can belong

 and that your 

organization prospers.
Leaders Must Be
Developed and Educated
We invest in leaders because their decisions and behaviors directly shape people's experiences. We guide them through their own personal journeys with diversity and expand their skills to lead through these complexities.
Solutions Include More
Than Just Training
Templated, required 'coursework' doesn't imprint on teams. Tailoring learning to their context allows teams to engage in meaningful, transformative dialogue and hold each other accountable.
Organizational Systems
Must Change
In a battle between an individual's intentions and 'how things are done' in a company, the system will always win. Sustainable change happens when DEI is embedded in your company's DNA in every corner, at every level.
The right solution

will produce staggering results.
"Diverse companies enjoy
2.3 times higher cash flow per employee."
"Companies with diverse management teams had a 19 percent increase in revenue compared to their less diverse counterparts."
"Inclusive teams improve team performance by up to 30 percent in high-diversity environments."
Turning Diversity, Equity, and
Inclusion into a Strategic Advantage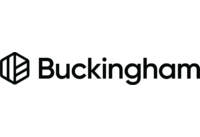 Explore Our DEI Thinking.
The impact of acts of genuine recognition and appreciation can be remarkable. Morale and performance will improve and turnover will be reduced. Download our free Recognition and Appreciation Profile so team members can tell you what they'd like to be recognized for and the best ways for them to feel appreciated.
Get monthly insights, inspiration, and tools to create
a better world at work delivered to your inbox.