Org Design for Inclusive Leaders
What is organization design? Why does it matter?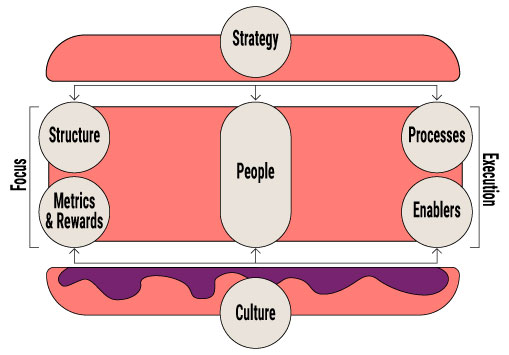 BOxD Org Design Sandwich
Let's consider these common business problems:
You invested in company-wide DEI training in 2020, but your HR teams have since failed to move the needle on any meaningful diversity and inclusion metrics. As a result, people are left wondering if those training workshops really happened, or if it was just an elaborate dream that everyone briefly entertained before gradually discarding the substance behind it all.
Turnover is rampant. A quarter of new hires quit within their first 90 days. Your top recruiters are feeling uneasy about their reputations. 'Bait and switch' is how many describe the delta between what candidates are promised versus what new hires actually experience.
Your teams are supposedly set up as self-sufficient and ultra collaborative units, but the atmosphere in your leadership huddle is distinctly tense. Your VPs are competing for headcount and resources like they're in the 53rd annual Hunger Games. Leaders have wildly different interpretations about what counts as a strategic priority.
Your recent engagement pulse shows that middle managers are feeling stretched. Leaders don't have time or bandwidth to support direct reports. Whether people love working remotely or miss the connection of in-person work, there's a sense that no one's cup is full enough to hold space for a quick check-in, let alone exploratory conversations about career development.
Marketing is trying to drive traffic and sales is trying to drive conversions. These two divisions rely on each other for success, yet behave as if their goals are mutually exclusive.
Any of these feel familiar? These are all organization design problems. Organization design is the art (and science) of matching every
ingredient of your business to fit your strategy.