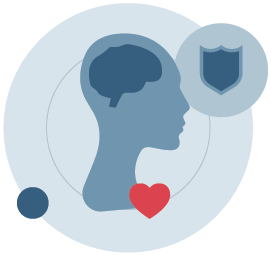 Team Values
What do we care about?
In this facilitated session, team members will gather (in person or virtually) to define and identify shared core values. They will then translate those values into behaviors that exemplify the values.
When to use:
Before or during a new team's charter development, or when dysfunctional behaviors have negatively affected team performance.
Objectives:
Define and align on core values to guide the team's
work and decision-making.
Identify the behaviors that will allow team members
to exemplify their shared values.
Strengthen and deepen team members' connections
to one another
Estimated time to complete: