How to deliver feedback that will actually accelerate growth
An evergreen problem we see client companies face has to do with their managers' capacity to give people critical feedback. For some leaders, praising and encouraging feedback flows freely… but the thought of addressing performance issues keeps them up at night. If this sounds like you, we have some tactical tips to help you move through the feedback process in a way that will foster genuine growth and deepen trust between you and your direct reports.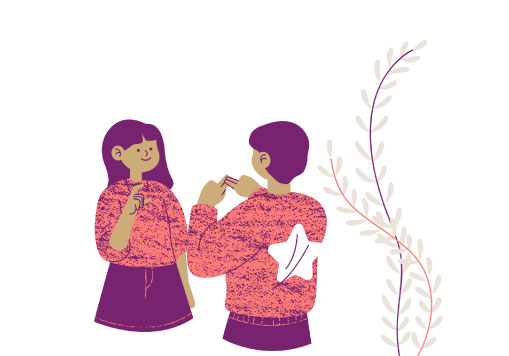 Let's visualize the feedback cycle as it pertains to the recipient's experience: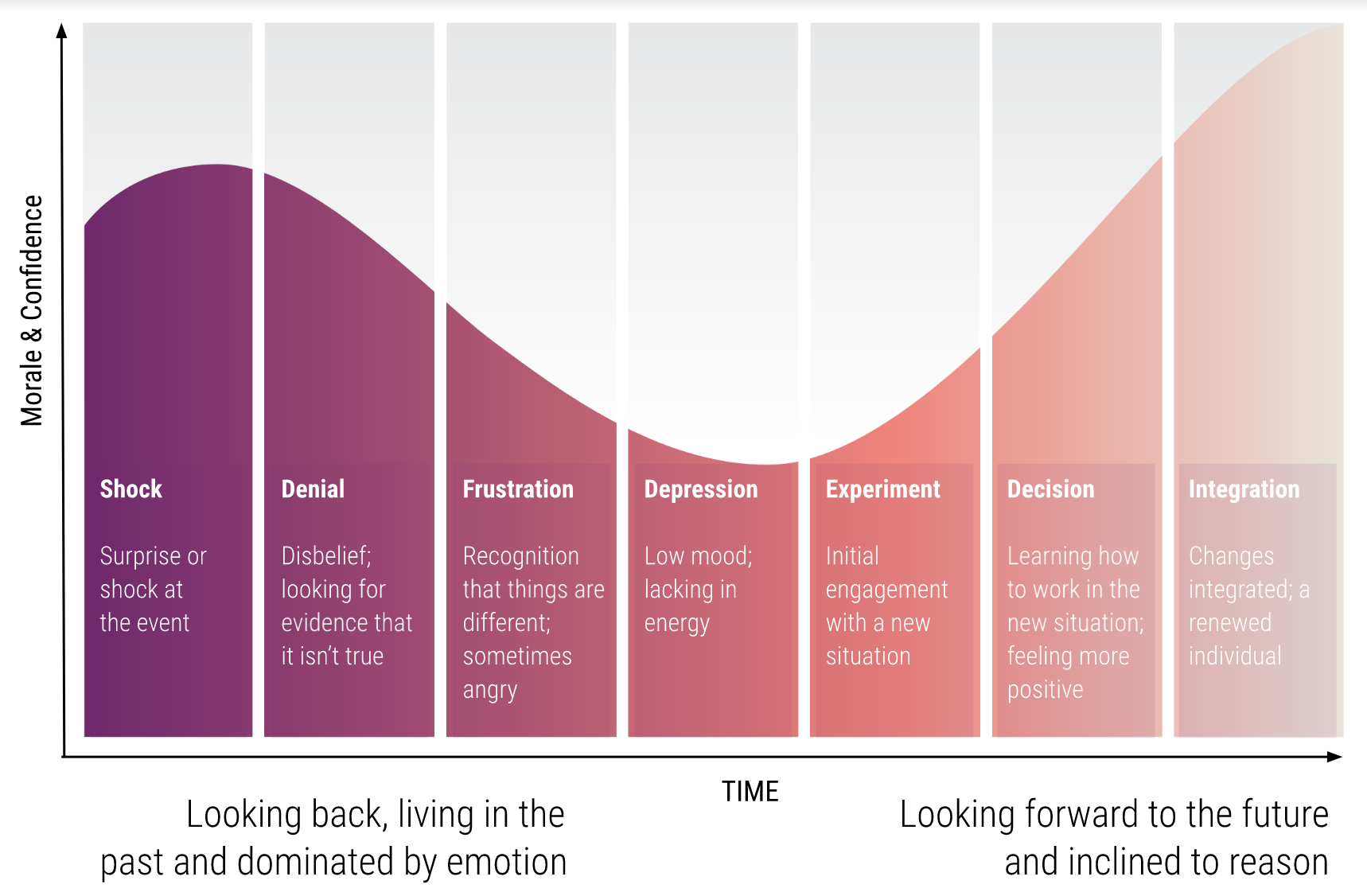 As a leader, your goal is to move people from the left side to the right side of the graph as quickly as possible.
Plan Your Feedback Strategy
Use this template to map out a strategy to deliver effective feedback. The template has multiple sections, but we encourage you to use the tool as quickly or methodically as the situation calls for.
A helpful guiding principle: Small problem, simple plan. Big problem, pause and plan.
FEEDBACK STRATEGY TEMPLATE

Part 1:
Understand the feedback recipient's reaction to better meet their needs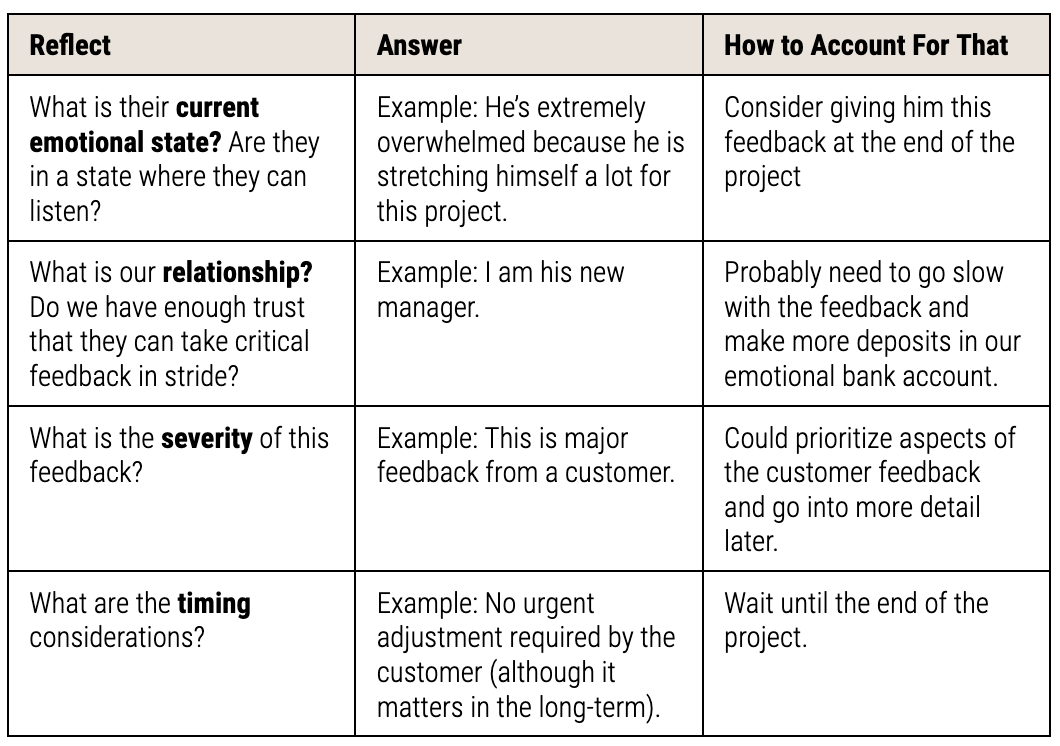 Part 2:
Plan your communication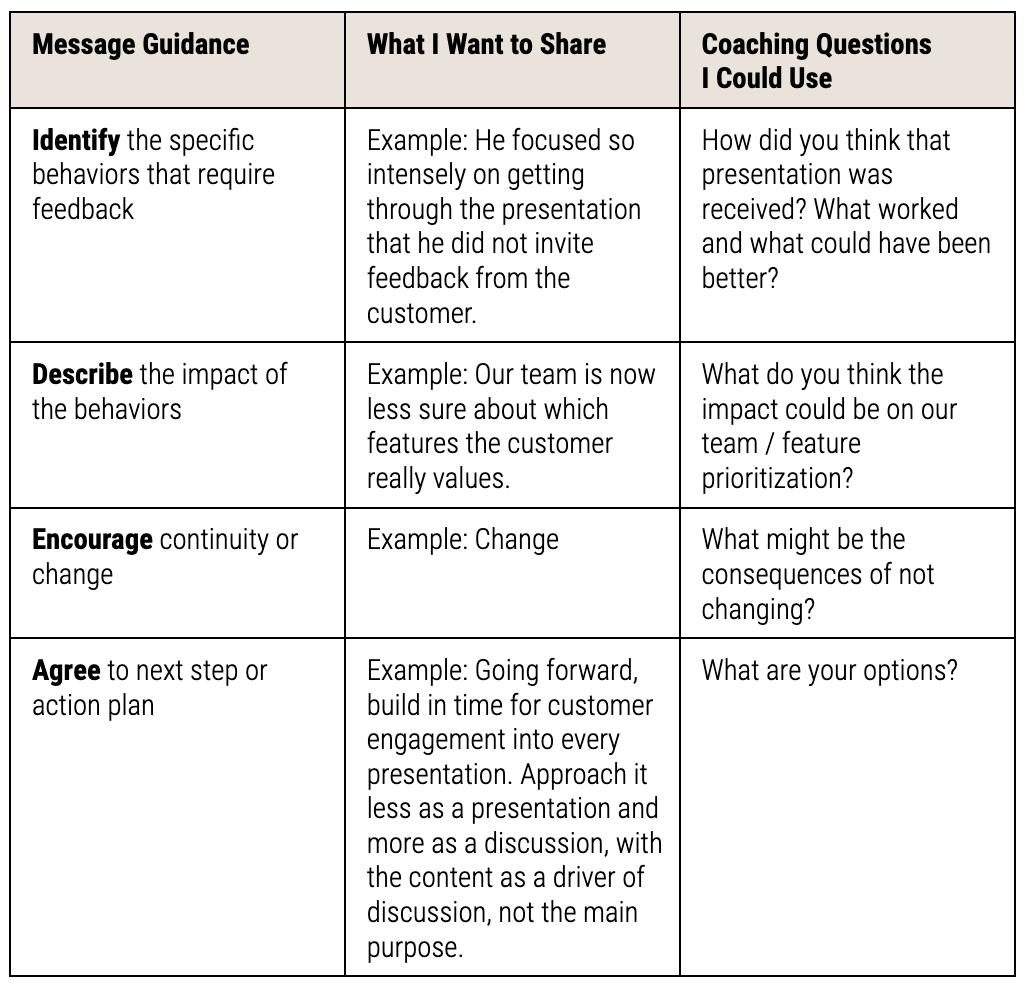 Part 3:
Tailor your approach to the person

Helpful tips for different communication personas